Are we at Recession?
Yes, the Indian economy was already at a slowing pace due to both internal and external aspects and this pandemic has made things more severe than it could have been if not for this Covid-19 named virus. We are more than certain of the happening of recession. But, the extent of damage will be known in the coming days. Economists from the World Bank and Goldman Sachs believe that India will have the worst economic recession and slowdown for the past 4 decades.
It's not just the case of India. In fact, countries such as the USA, Japan, and South Korea are in much worse situations. For these countries are highly leveraged and are debt-ridden. And these countries will have to bear inflation soon. (Inflation is nothing but too much money following too few goods. Since the pandemic has affected demand all over the world. The government portrays it as deflation. This isn't true for the real inflation will be out soon and the outcome will be severe especially for the working-class population of a country).
In Economic terms, Recession is nothing but, contraction or decline in economic activity due to avoidable or unavoidable circumstances. Since the beginning of Covid-19, the entire world is in such stagnation and the same is affecting those industrial countries & developing countries at a staggering rate never seen before!
Recession is here and the same to have a dire effect on the Indian stock market!
As said by Mr.Peter Lynch – "You get recessions, you have stock market declines. If you don't understand that's going to happen, then you're not ready, you won't do well in the markets".Indian Stock Market has recovered well enough from its March bottom. But, that doesn't mean that we are off the crash. In fact, we might be able to see a new bottom way below that of March 2020. I.e. all the Q1 earnings will be washed out from the investor's portfolios.
What does the Economist say?
Economists in most cases predict how an economy is based on various parameters such as – PMI (Purchasing Managers Index); Unemployment numbers; Fiscal and Monetary stimulus; demand contraction – (most difficult to analyze!) and many more such parameters. If not for COVID, we would have got a recession due to the debt pileup. But, you have to understand the fact that an economist analyzes a given situation and predicts an outcome that isn't necessarily true all the time. Hence, Q1 2020-21 numbers are very crucial at this point and anyone predicting a "V" shaped recovery is clearly not a qualified opinion.
The present recession was very easy to predict. That's what makes it scary and worrisome! The confirmation of India going into recession was given by the RBI governor in his recent press meet (dated: 22nd May). Mr.Governor also said, India to expect an aggressive turnaround by 2021–22.
This pandemic situation is so unique and has arrived at such a turn of events (which people aren't recognizing yet!).
Here's what might happen hereon –
America will not be a Superpower anymore.
China will not be the largest exporter of Manufactured goods hereon. China might see a wave of protest against the CCP (Communist Party of China) and hopefully, the party is eliminated and democracy makes its way.
Most developed and developing countries with insufficient funds will increase in another 1/3rd of their current debt.
India, Russia, Brazil, and East-Asian countries have this huge opportunity of the century to make use of such a situation if they are able to overcome the pandemic at the earliest.
European Union might dissolve entirely.
The developing economy took this huge blow resulting in another 5–6 years to recover.
Debt-ridden countries such as America, Japan will see the highest inflation ever. Highly affecting their standard of living and purchasing power in currency drop drastically.
I predict that Agriculture is the new future. And Russia, India, and other Asian countries will lead to the agriculture sector.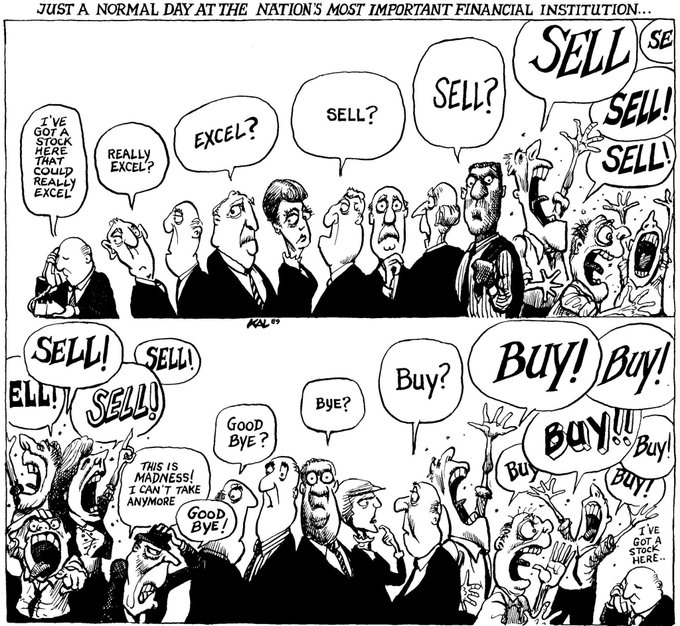 To conclude, Yes we are in a recession and its impact on the Stock market will be severe than people think. I believe we are staring at the worst market crash in Indian history. If my prediction comes out wrong then it could mean we'll have another crash in the next 3 years' time that would substitute this recovery.

Today, the Indian market is trading at over 20 P/e which might seem reasonable. But, what will happen when earnings drop! which is exactly what's going to happen.
We'll have overvalued companies! That's when markets tend to react by crashing. This might take anywhere from 3 months to 3 years or more. The fact that our market will crash further from current levels is inevitable!
Disclaimer: All the information on this website is published in good faith and for general information purpose only.
Also read: